Happy Business Tuesday, everyone! Welcome to Market Your Biz and Giveaways :)
Business owners, we wanna see your products. Giveaways are good because they create a buzz about your business. Giveaway hosts, we wanna join! Readers, here's your chance to win fabulous freebies. So come on in and participate in this virtual marketplace.
Featured Biz
Our featured biz today is
Posh Patina
, who has variety of items including hand-made clay knobs, painted wood knobs, home decor and flour sack kitchen towels with added accents.
Calling all jewelry-lovers! This pair of Bird - Blue/Green Tie Dye Lace and White Dove Hand Painted Filigree Earrings is really a stunner.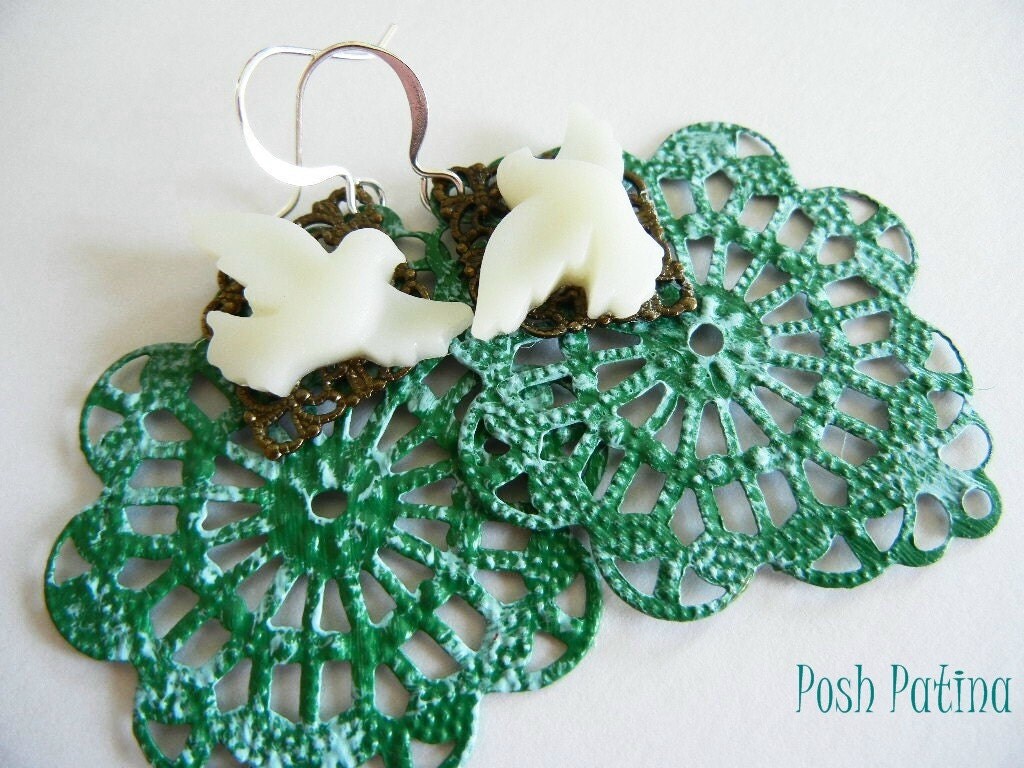 If you're looking for one-of-a-kind pair of earrings, check out her Bahama Mama - Handpainted Lace Filigree Earrings.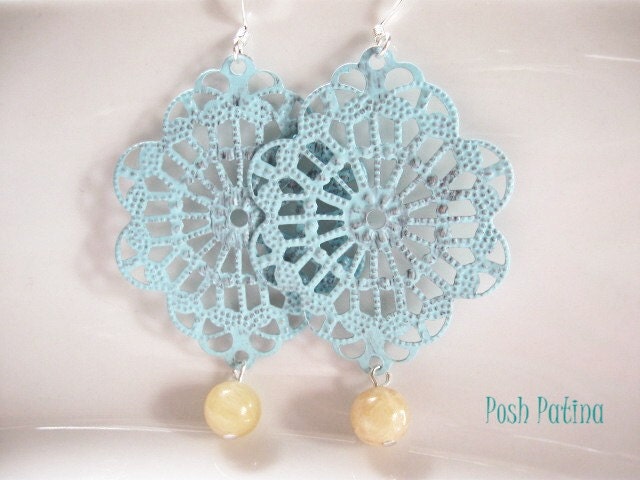 Our Party
NO RULES! Just link up your etsy and/or family-friendly business, browse other businesses before you and after you. It's a great way to network with other business owners. For the giveaways, same thing. Just link up your giveaways and join the other giveaways that catch your eye. If you have a creative post and you want to increase your followers, the appropriate blog party for that is called
Creative Bloggers' Party & Hop
.
Link opens every Tuesday, 5:00 pm, PST and ends Saturday, 11:59 pm.
Here's the party button. Displaying the party button on your blog, while optional, is very much appreciated! For one, it will help you to remember to come back here next week. Secondly, we want to spread the word about businesses and giveaways so many can join in. Mentioning it on Twitter and Facebook will also make you totally awesome :)
PS: I'm not a blog police but in the name of order and organization, you'll be my bloggy BFF if you link up in the appropriate links :D Please note that there are two links. Here's the link for your businesses. There's a second link below specifically for giveaways so how about linking up your giveaways in there? Besides, it's easier to find and join your giveaways if they're in the appropriate link. If you accidentally linked up in the wrong spot, don't fret. Just click the red x before your link to delete it, then link up in the correct spot.
Link Up Your Family-friendly Businesses Here
Link Up Your Giveaways Here
To bring maximum exposure for your giveaways, I'm collaborating with Brynn from MommyDigger so please feel free to link up your giveaways, too, in her party every Wednesday.